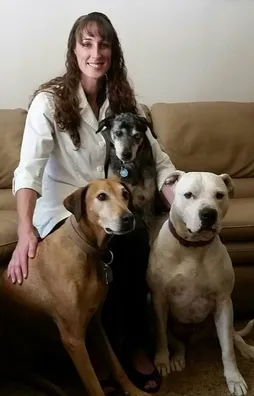 Dr. Stevi Culverwell

Dr. Stevi Culverwell attended Ross University and spent her clinical year at Oklahoma State University to obtain her Doctorate of Veterinary Medicine in 2011. She excels in small animal medicine and general surgery. Dr. Culverwell has a strong interest in behavior medicine, particularly in canine behavior. Her and her husband Mike enjoy spending time, boating and hiking with their dog Daisy. Daisy came to them due to behavior issues and she is now thriving. Dr. Culverwell has also had other dogs, Mooshine, Sunshine and Sadie which all came to her for other behavior issues. They have since passed due to age related disease. They also have 3 cats, Meeko, Chouli & Pickles, that keep everyone entertained with their antics. Pickles is a special needs cat as he was paralyzed when he was 5 weeks old. Dr. Culverwell took him in trying to regain function but the damage was too severe. He is doing amazing being a 3-legged paralyzed cat and doesn't miss a beat. Dr. Culverwell's hobbies include beach volleyball, cooking, hiking, horseback riding, fishing and boating.
---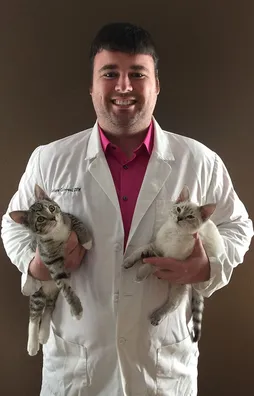 Dr. Matthew Culverwell

Dr. Matthew Culverwell attended Ross University of Veterinary Medicine and Colorado State University where he received his doctorate of veterinary medicine in 2011. He excels in small animal medicine and surgery and enjoys diagnostics including ultrasonography. His hobbies include hunting, movies, and cooking. He also enjoys spending time with his wife Kayla and their 3 boys Gunner, Gauge & Channing. Dr. Matt is a proud owner of a shepard-mix named Jasmine, a boxer mix named Theodore, and two rescue Siamese mixes Baymax and Sarabi. Recently Dr. Matt's family has adopted a kitten they have named Toasted Marshmello.