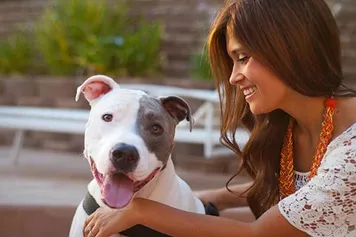 We're pleased to offer the following services at Grandview Estates Veterinary
---
The following Services are available:
Emergency Service During Regular Business Hours - per Doctor Availability
After Hours, Weekend, & Holiday Emergency Service contact/go to one of the following ER Hospitals


Cornell University Hospital for Animals


Address: 930 Campus Rd, Ithaca, NY 14853
Hours: Open 24 hours
Phone: (607) 253-3060

Veterinary Medical Center of CNY


Address:

5841 Bridge St, East Syracuse, NY 13057




Hours:

Open 24 hours

Mon-Thursday (No Weekends at this time)


Phone:

(315) 446-7933

Upstate Veterinary Specialties

Address: 152 Sparrowbush Rd, Latham, NY 12110
Hours: Open 24 hours
Phone: (518) 783-3198

Veterinary Specialists & Emergency Services

Address: 825 White Spruce Blvd, Rochester, NY 14623
Hours: New Patients 6:00am - 10:00pm 7 Days a Week. Open 24 Hours for Established Patients.
Phone: (585) 424-1277

Pet Care Hospital

Address: Rochester, NY
Hour: Open 24 Hours
Phone: (877) 460-2122

Capital District Veterinary Referral Hospital

Address: 222 Troy Schenectady Rd, Latham, NY 12110
Hours: Open 24 Hours Sunday, Tuesday & Friday
Phone: (518) 785-1094

Urgent Veterinary Care in Central New York

Address: 207 Genesee St, Auburn, NY 13021
Hours: CLOSED Mon & Tues. Evening Hours Wed & Thurs. Friday AM until Sat 8AM, Sunday AM.
Phone: (315) 515-3074

Emergency Surgeries - per Doctor Availability
Spay/Neuter
General Surgeries
Mass Removals
Cryosurgery
Digital Radiography
Ultrasound
Professional Dental Cleaning & Extractions
Companion Animal Laser
Thermal Imaging
Behavior Consults & Behavior Training
Our appointment book is computerized, which allows us to efficiently make appointments for you and your pet. Our receptionists and team will attempt to accommodate all requests to the best of our ability. Emergencies may be accepted anytime during regular business hours that our clinic is open depending on doctor availability. If you feel you have an emergency with your pet, please call us immediately.

We have a veterinarian and personnel on duty week days who are trained and equipped to handle any urgent care your pet has. Usually an emergency team consists of at least one veterinarian and several technicians working together to save a pet's life. Emergencies can be things such as snail bait poisoning, hit by car, lacerations, chocolate ingestion, etc. If you ever feel that your pet needs emergency treatment do not hesitate to call immediately.
Urgent care may be available when the condition is non life-threatening. Please call our office and speak with the receptionist for the guidance on if an urgent appointment is appropriate for your pet or if they should be seen as an emergency.

At Grandview Estates Veterinary, we can care for your companion animals:
*Call us for more information.